Datasheet: Enhanced Care Search for Employer Care Navigators
Confidently guide care with Ribbon Health Provider Focus Areas
Matching employees with the proper care should be seamless. But relying on academic specialty areas is often overgeneralized or ambiguous, making it challenging to personalize care.

With machine learning and a national claims dataset, Ribbon Provider Focus Areas unlocks critical insights into providers' patient panel demographics, conditions treated, and treatments delivered, making it easier for employees and care navigators to find providers.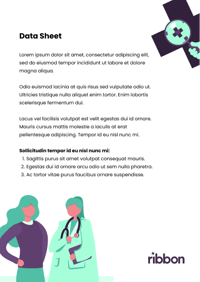 In this datasheet, discover how Ribbon:
Simplifies the search for care with intuitive terms that surface providers' specialties.
Delivers an enhanced employee experience by surfacing rich provider information.
Enhances care coordinator search tools with industry-leading claims data.
Fill out the form to learn more.