Datasheet: Enhanced Care Search for Health Plans
Confidently match members to providers with Ribbon Health Provider Focus Areas
Innovative health plans are eager to create a personalized provider search experience for members and care navigators. But provider specialties are often overgeneralized and unclear, making it challenging to find the right provider for members' health needs.

Powered by machine learning and a national claims dataset, Ribbon Provider Focus Areas translates clinical codes into simple, intuitive terms to streamline the search for care.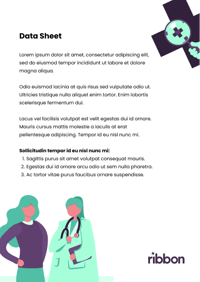 In this datasheet, discover how Ribbon:
Simplifies the find-a-doctor experience with intuitive terms that explain providers' specialties.
Drives better member experiences with a reliable search that pairs members with the right provider.
Reduces total cost of care by identifying more relevant matches using rich provider information.
Fill out the form to learn more.